Ex-Supermodified Racer Doug Kells to Take On Infield Announcing Duties at Oswego Speedway
May 24, 2019
Camden Proud, Oswego PR
OSWEGO, NY – Former Supermodified regular Doug Kells is ready to take on the responsibilities of being named Oswego Speedway's infield announcer for the 2019 season.
In an effort to improve fan experience using the track's jumbotron, Kells will be conducting several pre and post race interviews with drivers while live footage is played back on the 10' x 16' screen located in turn 1.
Kells raced at Oswego weekly in 2003, 2004 and 2005, but has since stepped away to spend time with family. To help get his feet wet, he ran through several interviews at last week's Open Practice and looks forward to furthering his involvement with the race track this year.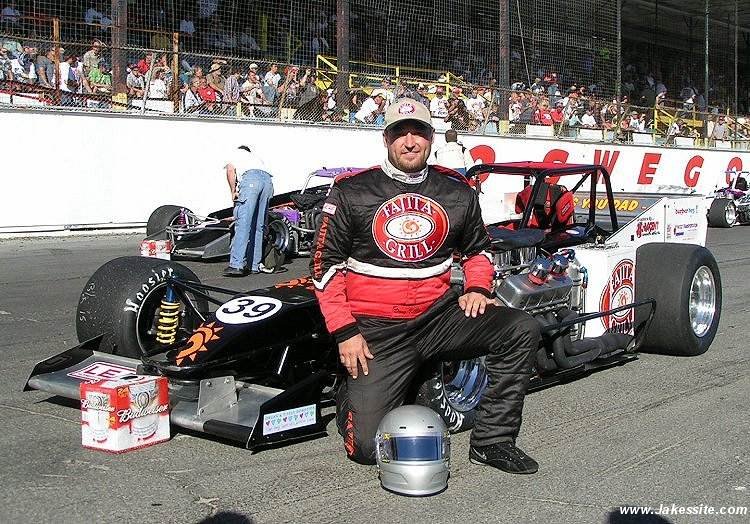 "This is the first time I've done this and I'm really looking forward to it," Kells said. "I got a few pointers at practice and can't wait to see what Saturday brings. I've been coming here my whole life, so I know the guys and the cars. I've been in the stands, on the track, and in the tower and hope I can contribute to some of the great entertainment at Oswego Speedway."
Another plan being implemented for 2019 will see Doug or fellow infield announcer Bob Bogwicz accompanied by a cameraman at every accident scene. Drivers will be interviewed immediately following on-track incidents and shown on the jumbotron, which is sure to provide some added amusement for the fans.
Oswego Speedway's 69th Season begins this Saturday, May 25 with the Jim Shampine Memorial Twin 50's for Novelis Supermodifieds, Tony White Memorial 35 for Pathfinder Bank SBS, and the 35-lap 350 Super Memorial Weekend special. Seating in GA, reserved or VIP areas remains on sale for Opening Day and can be purchased by phoning the speedway box office at (315)-342-0646.
For more information on Oswego Speedway, you can visit online at OswegoSpeedway.com. Fans can FOLLOW on Twitter @OswegoSpeedway or LIKE on Facebook at Facebook.com/OswegoSpeedway.